Bowser Coronavirus Procedures
To Our Customers,
Bowser Automotive remains focused on the health and safety of our customers, employees and communities that we serve.
WE ARE OPEN!
 We will be adhering to all COVID-19 safety procedures for businesses and guidelines set by the Pennsylvania Department of Health.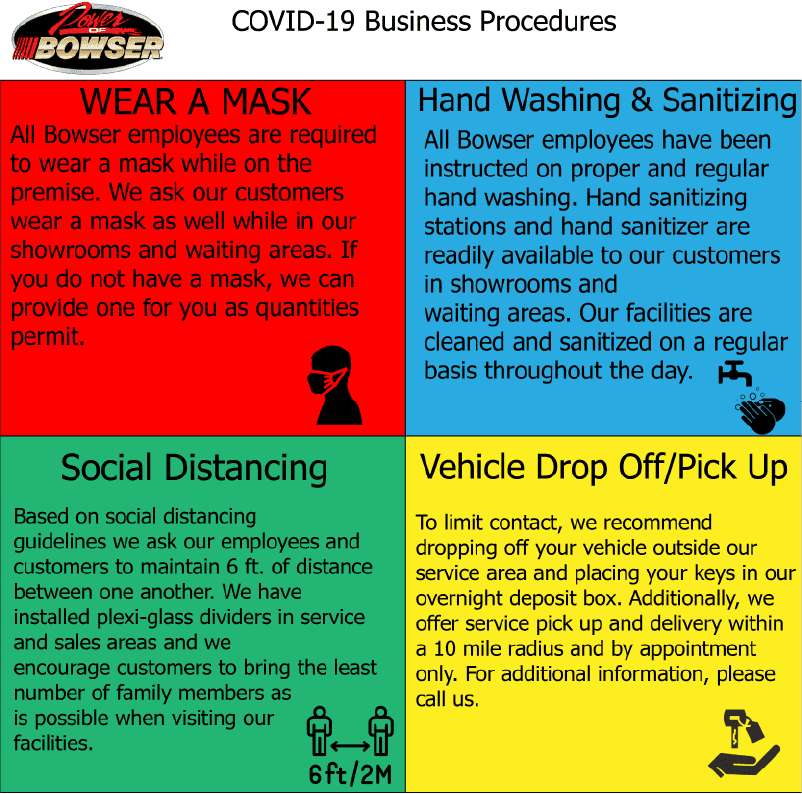 Current Sales Hours are Mon. Tues. Thurs. 9:00am to 9:00pm; Wed. Fri. 9:00am to 6:00pm and Saturday 9:00am to 5:00pm 
Current Service Hours are Monday – Friday 8:00am to 5:00pm; Saturday 8:00am to 4:00pm
You can schedule an appointment online at any of our websites or call 724-847-1703.
Updated 1/18/2021